It was two years ago today July 22, 2015, on a warm sunny day much like this one. I was not scheduled to work that Wednesday but I was going in to help cover for the girls on vacation. I had less than two miles to travel to get to work, and had made this trip into town hundreds of times. No problem. All I had to do was leave my addition, cross two lanes of southbound traffic, turn left and head North toward town.
I did not make it across the second lane of southbound traffic. To this day, I'm not sure what happened. I just know I did not see the small, older model car that hit me. I've been told that if that vehicle had been any newer or larger, or hit my car from any other angle, there is no way I would have survived. Thank you, Lord!
Maybe the sun was in my eyes. It was 7:45 a.m. and I was facing East. Perhaps there was a car turning into my addition from the first lane obscuring my vision from the far one. I'll never know. I do know this much. God sure was with me that morning. He sent a terrific, off duty,
Indianapolis firefighter down the highway that morning. John was taking his sweet wife, Cristi, to work that morning which he seldom does and she was late that morning, which she never is. Even though they were running late, they stopped to help. If they hadn't, I wouldn't be here. John says I had a pulse but my chin was resting on my chest and I wasn't breathing. He raised my head to open my airway, they called 911 and held my head up until help arrived. Thank God they were there. I will forever be thankful to my "Guardian Angels."
The only thing I remember from the accident, was seeing my good friend and neighbor, Doug, standing outside of the car window. He also happens to be our County Sheriff. I heard him say, "Don't worry, Marsha, we are going to get you out of here." I guess those wonderful "first responders" were cutting me out of the car at the time. I heard later, instead of sending me in an ambulance to a local hospital, they closed the highway and lifelined me to one of, if not the best hospitals in Indianapolis. Just another miracle. It was there that I received the very best care possible. I'm so sorry I was not awake to enjoy the helicopter ride. Maybe I'm not sorry after all. I guess I was in ICU for several days. That must have been very hard on my family.
I recently learned what a difficult time my daughter, Cindy, had making decisions on my behalf. Doctors said I needed incubation but I'm extremely claustrophobic. She, knowing that meant not only tubes down my throat but restraining both arms, was very reluctant to give them permission. It worked out ok since I was heavily sedated.
I guess the word about town was that I wasn't expected to make it. I had a few injuries, it seemed. They tell me I had a brain bleed, a ruptured spleen, two broken vertebra, one in my neck, five broken ribs and four pelvic fractures. I was a mess.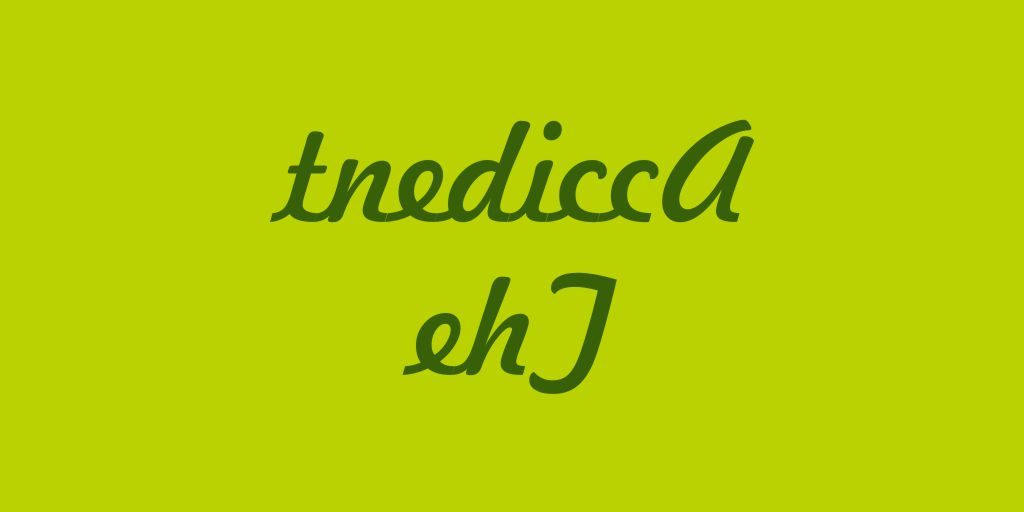 Because I couldn't talk with the tubes down my throat, the kids gave me a clipboard to write on. I asked what had happened and if anyone else was hurt. I was so relieved to hear that the driver of the other car walked away unharmed. It wasn't until I began writing in cursive backwards that the kids laughed and knew I'd be all right. I taught myself to do that in high school and you need a mirror to read it.
I sure had a lot of work ahead of me. I went from ICU to a regular room, then to acute rehab in my hometown. The first time I sat up in a chair, it took four people to get me there. Boy, did I want to be back in bed! I don't remember much until rehab, but I can tell you this, nurses are angels. Each one made me feel so special, just as they did to all of the other patients. How do they do that? I was so blessed to have such wonderful care. God bless them.
I guess there were teams of doctors. neurologists, orthopedic and respiratory doctors, but I don't remember any of them. My daughter, Cindy and my grandson, Luke could name and describe everyone of them. Cindy and Luke came to see me every day for three months. I don't know how they did that. Cindy was always bringing me clothes, shoes or anything new she thought would cheer me up. They kept me supplied with Ensure Plus because, for some reason, I always choked on water.
It was a long and difficult road back. For years I had said the same prayer to the Lord over and over again. "Dear Lord use my for you honor and glory……………… but you know what a ninny I am." I guess that was my way of saying, "I'm willing, but please be gentle." That He was. In spite of all my broken bones, the only pain I had was from my pelvic area. That's right, five broken ribs, a broken neck and no pain. Unheard of! I know how much pain a person has with one broken rib, but even when the pain medicine wore off, my upper body was in no pain. My Heavenly Father was very merciful and I'll be forever thankful.
Learning to walk again was a different story. That was extremely painful. I remember the applause when I took my first steps. After I had learned to walk on a walker, I graduated to regular rehab. I was three months in hospital and rehab wearing a neck brace, slightly elevated as I slept, every night, in one position on my back. I had visitors every day. The cards, flowers. love and support friends and family kept me going. Never, during the entire three months did I not think I was not going to get back to my normal life. Did I say "normal?"
I realize how close I came to dying that sunny July day three years ago. It was a series of miracles that saved me. John and Christi just happened to be there the minute I needed them. My friend and neighbor Sheriff Cox and Ryan and the firefighters and medics from Fire Department 21, cut me out of the car and made the decision to lifeline me to the best hospital in the area.
I must add that, my entire community had prayed for me, and every one of the many cards I received was filled with prayers. Were it not for all of my "guardian angels," and the prayers of friends and loved ones, I would not be here to share my story with you. PTL. The blessings I received as a result of "the accident," I would not trade for anything. To have strangers approach me in the grocery store to tell me that their whole church had been praying for me, was like nothing I had ever experienced. It was so humbling for people be very glad to see me wherever I went.
The ongoing theme in all of my messages is "In everything give thanks………..," and "All things work together for good…….." I believe this with all my heart. I grew so much during that experience. Evidently, it was another part of God's plan for my life. It sure pulled me in closer to Him and gave me another story with a sweet message for you.
The Accident 2015